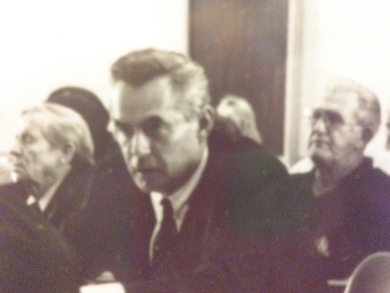 Ronald Barfield, Senior Partner
Contact:
Telephone: 706-647-5466
Fax: 706-647-6434

Practice Areas:
Hospital Law
Corporate Law
Probate Law
Local Government Law
Development Authority Law


Experience and Credentials:
University of Georgia, B.B.A, 1959
Law School - University of Georgia, L.L.B., 1961
Admitted - 1961, Georgia

Memberships:
Thomaston, Griffin Circuit and American Bar Associations; State Bar of Georgia (Member: Board of Governor's, 1976-1980; Commission on Continuing Lawyer Competency, 1984-1989); American Health Lawyers Association and Georgia Academy of Healthcare Attorneys.

Biography:
City Attorney, City of Thomaston, 1966-2005, County Attorney- Upson County 1963-1976, Currently General Counsel for Upson Regional Medical Center, Thomaston-Upson County Airport Authority and Thomaston-Upson County Office Building Authority.

Military:
U.S. Army

Born:
Thomaston, Georgia, November 2, 1936

Languages:
English

Reported Cases:
Womble V. Womble, 228 GA. 10; Seller V. Anderson, 120 Ga. App. 268; Cason V. Upson County Board of Health, 227 Ga. 451; Upson County School Dist. V. Thomaston, 248 Ga. 98; Slaughter V. Slaughter, 236 Ga. 353; Savage V. Thomaston-Upson County Office Bldg. Authority, 205 Ga. App. 634, Tate v. Tate, 220 Ga. 393.


---